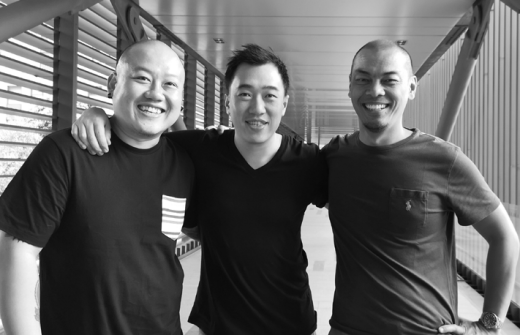 Adrian, Kit & Zureen (Malaysia)
Zureen, Kit and Adrian are the main men in our KL office. They are intelligent, young, energetic, enthusiastic, good looking… you get the picture.

ZUREEN
I first met Zureen 18 years ago when I hired him as a precision driver for a job I was producing.
We clicked immediately and I was so impressed with his work ethics that I told him he would do well in the film business. Fast forward a couple of months, and Zureen was making himself useful around our film sets.
Like all of us at PASSION, Zureen worked his way up the ranks, and knows the ins and outs of production. He's definitely one of the best there  is. A quiet achiever in his own right, Zureen is one of Malaysia's most notable producers, with a decade of local and foreign jobs under his belt.
An avid cyclist, golfer and a darling to all who know him, Zureen always has his game face on at work.
KIT
Kit joined us for a 3-month internship, and stayed for 17 years.
He's one of those guys you love to have around, because he makes things happen. Whether it's managing tough expectations or addressing difficult requests, nothing fazes him because he has a very systematic brain.
Over the years, Kit has worked with numerous big names in the industry and produced significant work. Once you get over Kit's 'Hong Kong serial' demeanour, you'll find he is a gentle and sentimental creature who cries at emotional commercials made by the team.
Loved by  many,  nicknamed  Kitty- Kat by a few… he will always be our cherished "Ah-Kit".
ADRIAN
You'll be forgiven for mistaking Adrian for the Laughing Buddha.
Bald, with a face as round as his tummy, a pleasant smile and an infectious laugh, Adrian is naturally much beloved by Malaysian advertising agency folk.
He is responsible by nature, incredibly dependable and honest to a fault. Adrian has a knack of making friends with anyone and everyone, and seems to imbue any environment with positive vibes… always a welcome thing in our line of work.
To  those  who  know  him,  Adrian  is a Lego enthusiast with an innate fastidiousness that translates into a meticulous approach to his projects. Which of course, makes the agency guys love him even more.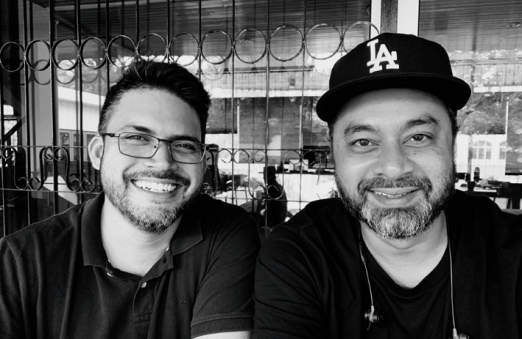 Hafiz & Azren (Indonesia)
Hafiz and Azren are Malaysian by birth, but Indonesian at heart. Having settled so completely in Jakarta, they now feel like tourists in their motherland.
HAFIZ
Hafiz, a former agency creative and an accomplished film director, runs the office with a colourful madness that keeps everyone else sane. He laughs too much, is cricket crazy and is our resident "what to eat, where" expert. This self-proclaimed people  person  is  both  accepting  and   respectful   of everyone he meets. Because  of  his agency background, Hafiz is an invaluable asset to our business  as he is able to offer us keen insights into the processes and expectations of the advertising industry.
AZREN
Azren used to be a heartthrob in a famous boy band, and now he's our office sweetheart. He  worked  his  way up the production ranks in our Malaysian office and is now at the forefront of our Indonesian office. He is a master of logistics planning and  is responsible for productions in some of the remotest parts of Indonesia. Azren has the knack of  calming  down stressful situations and offering productive solutions. He really is one of the loveliest people you'll ever meet, a real gem.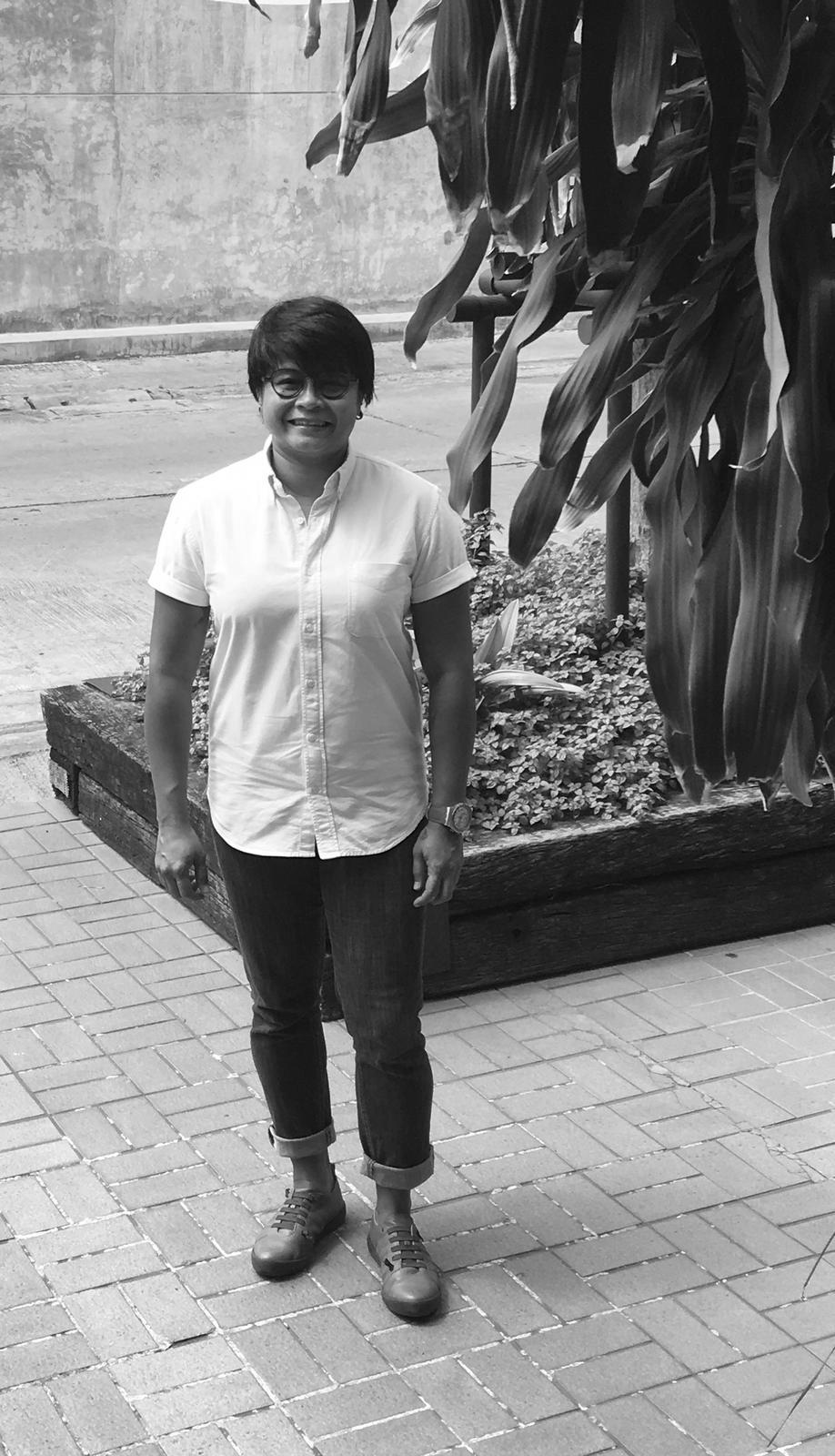 Beryl (Thailand)
BERYL
Malaysian-born Beryl is a Crossfit junkie and a former DJ. A chance encounter landed her a job with an advertising agency, and serendipity brought her to the production industry. After working in Malaysia, Beryl found her calling in Bangkok as a post- production  producer.   Bubbly   Beryl is a true people person who greets everyone with a warm hug; no one is a stranger to her. Naturally, I had to have her bring that warmth into the Bangkok office.
words by Sheen...